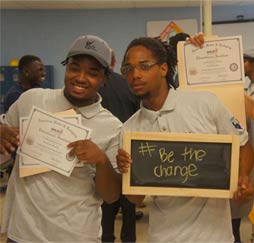 Your generous donation to Youth Conservation Corps will empower our participants to create a positive future for themselves and their community.
We understand donations can be as unique as our participants, so contact us at 847-623-0900 or info@youthconservationcorps.org for further information.
Here are ways that you can give to the YCC.
1. Donate Now to make a donation click here.
2. Monthly Giving to make a donation click here.
3. Wish List to make a donation to our Wishlist please select from the items listed below.
---
[one_fourth]
For the Office
Landline telephones

Toner

Printing Paper

Printer Ink

Cleaning Supplies

Manila Folders

Donated Services 
(office supply technicians, teachers, drivers etc.)

[/one_fourth]

[one_fourth]
For the Classroom
Pens

Highlighters

Notebooks

Paper

Pencils

Scissors

[/one_fourth]

[one_fourth]
For Green Building Construction
10x Utility Knives

10x Tape Measure

5x Speed Square

10x Hamer

10x Tool Belts

[/one_fourth]

[one_fourth_last]
For the Pantry
Children's Winter Coats

Children's Winter Boots

Children's Scarfs and Earmuffs

Baby Formula (Gentlelease )

Baby Formula (Ensure)

Men's Khaki Pants

Women's Khaki Pants

Frozen goods for pantry

Dry goods for pantry

[/one_fourth_last]
---
4. Get Involved
Committee Opportunities: YCC is in need of motivated individuals who have the desire to help at-risk youth create better futures and foster a sense of self-worth. Committee involvement is perfect for people who want to give back, but may not have the time or want the commitment of a board position. You can volunteer for an event with a limited time commitment or longer term assignments that help us tremendously.
YCC has five working committees
Golf Event – Help plan and execute our biggest annual fundraiser.
Programs – Monitor and strengthen programs and services. Determine which programs are consistent with the organization's mission and monitor their effectiveness.
Marketing & Development – Assist in building awareness and fundraising plans.
Finance – Secure adequate resources for the organization to fulfill its mission. Ensure financial accountability and compliance of fiduciary board duties.
Governance – Build a competent board: Identify the knowledge, skills and experience necessary to fulfill the obligations of a YCC board member. Create optimal board composition and engagement
Board Opportunities: Youth Conservation Corps (YCC) is looking for Board Members with the skills and passion needed to help at-risk youth create better futures and foster a sense of self-worth. We provide an alternative to the incarceration, cycle of poverty and violence that envelopes our youths' lives. We offer job and life skills training, GED courses, community service and hope.
The Youth Conservation Corps Board Snapshot:
The board meets every other month at YCC in Waukegan as well as different locations in Lake County. We want you to be engaged with our activities and mission so you'll be expected to attend the majority of board meetings.
YCC has five working committees – you should be involved in at least one committee: Golf Event, Programs, Marketing & Development, Finance, and Governance.
There is no Give or Get – but we expect board members to provide access to their network and support YCC's financial goals.
If you feel that our mission is too important to stand on the sidelines and would like to become an advocate for YCC, please contact Robert Shears, Executive Director at (847-508-7680) or email at rshears@youthconservationcorps.org.
---
5. Special Events
Annual YCC-Walgreens Golf Outing

Each year, Youth Conservation Corps partners with Walgreens for an Annual Charity Golf Outing at ThunderHawk Golf Club in Beach Park, Illinois. This event is a terrific opportunity to meet and network with other prominent community and business leaders. The proceeds from this special day fund our Summer Program which offers conservation internships within the Lake County Forest Preserve and environmental education.
[one_third]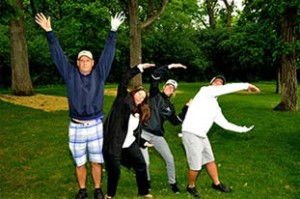 [/one_third] [one_third]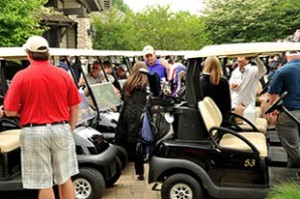 [/one_third] [one_third_last]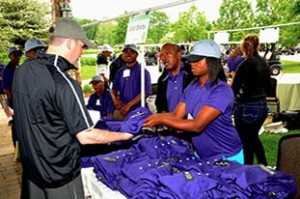 [/one_third_last]
[social]