Fred Williams, Program Manager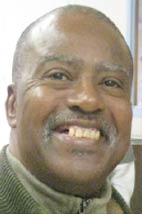 I joined YCC over 6 years ago after being drawn to our mission to help lift young people up to a different life. My strong faith helps guide me in a world where poverty, homelessness, and broken relationships litter our youths' lives.
I feel that it's a privilege to work with our members. I offer unconditional love because I truly believe in each young man or woman who enters the doors before we actually get acquainted. I think our youth possess what they need inside of them to go onto happy and productive lives. I think it's my calling and purpose to help draw these hidden abilities out, to overcome their resistance to the unknown.
I work hard to earn their respect. No matter how challenging any given situation may be, I work with patience and kindness as I know what it's like to fall off the path of life. I had in years past struggled with substance abuse. I turned my life around with the help of strong mentors, and so now it is my turn to give back.
I think that YCC is different from other organizations who help youth in many ways, including:
YCC offers more encompassing support to meet crucial basic needs (housing, food, clothing) in addition to the nuts and bolts of how to learn marketable job skills. If you're hungry and without a bed, it's tough to focus on studying new skills.

YCC offers a sense of empowerment. Our kids are smart, but they don't know it because they've never been told that. They don't know their own talents and it takes a caring adult to instill a sense of self to get them on the road to a meaningful job and life.
---
Ben Richards, Program Director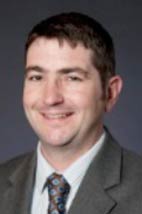 As the son of a carpenter – together with a background in academics, non-profits, and career development – YCC was a good fit for me. I understand that life can be hard but life is even harder for some. Most of our youth at YCC do not have the benefit of home support. And nearly 50% of the members will go homeless. They had to go it alone – until they came to YCC.
I work hard to create special bonds with our young adults so that they know they can trust me and our team.  I think that some of the most important times are those that are spent outside of classroom instruction.   Spending time together informally goes a long way to strengthening our relationships. For kids who trust few and are wary of building human connections, this is huge.
I think the 2 most important things that make YCC special are:
Transformation: Of the young person who arrives at YCC with a look of pure anger, even hatred at the world that has created so many obstacles for him/her.  If that person lets the program work – that attitude is replaced by a full heart, one that is positive and happy.

Opportunity:  We lead them from homelessness and multiple generations of poverty into a new direction.  They can achieve professional certifications and the drive to work hard to move beyond the life of poverty he/she has known. When I see all that takes place during those 10 months of our program, I know that what we are doing here at YCC makes the difference between a young life filled with little hope and direction to one of desire to achieve, courage to build a totally different life, and gratitude for the transformation.
---
Kathryn Vanden Berk, Board Chair of Youth Conservation Corps
I have been a passionate supporter of YCC for over 11 years, including the past year as board chair. I'm a life- long champion of at-risk kids, starting from childhood when my family was drawn to helping kids in need. I remember two in particular, one that we invited to live with us as a foster child, and one that my parents sent to Girl Scout camp with me. I saw the difference that help from a loving, supportive family made in these kids' lives.
Shortly after graduating from law school, I was asked to join the Board of a nonprofit a child welfare agency affiliated with my church, one that offered a comprehensive array of programs and services for children and families. I saw the huge demand for support systems that could effectively stabilize a family and rescue its vulnerable children. Over the years I have channeled my talents as an attorney into helping nonprofits accomplish their goals from both the legal and the administrative aspects of running successful organizations.
I can see the difference that YCC makes in our youths' lives as their futures take hold. I truly believe that youth who have had extreme challenges can – with our help – turn their lives around. Our young men and women need job skills to earn a living wage, and personal skills to be successful employees and family members. Most of all, they need us to believe in them and show them the way. That is what YCC does and it is why I continue to be such a big believer in our programs. I feel fortunate to be part of Youth Conservation Corps.