YCC thanks our partners for their generous support.
---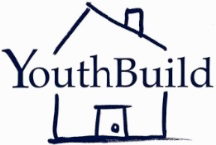 YCC has been affiliated with Youth Build USA's network since 2002. Youth Conservation Corps is also an affiliate of the Illinois Youth Build Coalition. Click here to learn more.
---
AmeriCorps and the Corporation for National and Community Service (CNCS) have provided AmeriCorps VISTA and Direct Service Members to the YCC since 1996. Their support greatly enhances our effectiveness at no additional cost us.
---
The US Department of Labor awarded a three year grant totaling $1.1 million to YCC to enhance the lives of young people in the Lake County area. 
---

Youth Conservation Corps partners with Walgreens for an Annual Charity Golf Outing at ThunderHawk Golf Club in Beach Park whose proceeds fund our Summer Program which offers conservation internships within the Lake County Forest Preserve and environmental education.
---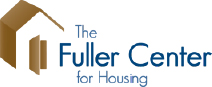 The Fuller Center For Housing:  The Fuller Center's Lake County Hero Project sought out YCC to bring our members into its "Heroes" program. The Heroes program is an employment opportunity program that provides a career path to 'disconnected' youth (those who are neither working nor in school) and ex-offenders within the construction and service industries. The Center provides job sites for training, including deconstruction and recycling and volunteer work at various locations.  The Hero Project interviews our members upon exit from the YouthBuild program for employment consideration.
---
The Corps Network harnesses the power of youth and young adults to tackle some of America's greatest challenges and transform their own lives. YCC has been associated with The Corps Network since 1991. 
Check out the YCC page for The Corp Network here!
---

Lake County contributes grant funding to YCC for low income housing renovation. Find help and services from Lake County here. 
---
 United Way of Lake County –  United Way of Lake County's mission is to unite leadership and resources to create lasting change that will improve lives in Lake County, Illinois.
---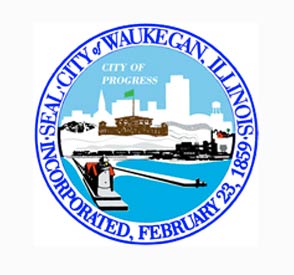 The City of Waukegan gave YCC a duplex to rehabilitate for low-income families.  They also provide annual funding in Community Development Block Grants (CDBG) Funds to YCC YouthBuild.
---

The Timberland Company:  Our partnership started 2013, with ongoing donations of safety boots for our members for use during their construction training.
---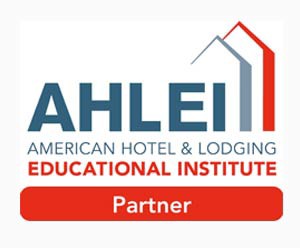 American Hotel and Lodging Educational Institute (AHLEI) advocates on behalf of YCC to local chapter members for job placement of our youth who complete hospitality certifications.  They also provide industry-recognized certifications and instructional material for YCC YouthBuild's construction PLUS program.
---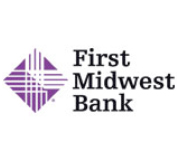 First Midwest Bank:  Awarded YCC a grant for after-school programming for young mothers for
supplies such as diapers and formula as well as on-site parenting instruction.
---
Lake County Workforce Investment Board:  Manages a local centralized employment agency and provides YCC YouthBuild members with job referrals, industry trends, and classes.
---
 Find Help Lake County (Find Help) is the only single point of access that connects Lake County, IL residents with local, nonprofit health and human service providers that address the physical, emotional, mental, economic, social well being, and educational needs of individuals in our community."
---
19th Judicial Court: The Lake County Jail, Lake County Juvenile Detentions Center and Probation Office refer incarcerated young adults to apply for YouthBuild upon release. They also provide recidivism statistics for Lake County youth.
---
NICASA Behavioral Health Services is a drug and alcohol rehabilitation clinic that offers counseling and substance abuse classes. NICASA also provides referrals to YCC.
---
Alternative Optional Education Center:   YCC participants have the ability to co-enroll in YouthBuild and this high school diploma-granting school. They refer youth to YCC programming as well.
---
Weber and Sons Construction:  Is committed to supporting YCC through youth construction employment opportunities, apprenticeships, and providing home remodeling/deconstruction technical support.
---
Dynamic Property Renovations:   Provides construction employment opportunities and apprenticeships for graduates of the YCC program. They also train YCC staff on improving construction classes for YCC youth.
---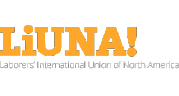 Laborer's International Union of North America (LIUNA): LIUNA has a national partnership with YouthBuild USA and YCC. We have engaged the local office in Highwood, IL for apprenticeships and job placements.
---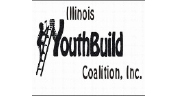 Illinois YouthBuild Coalition (IYC):  YCC is a member of the Coalition which has been influential in working with the state of Illinois to fund YouthBuild Programs that in turn benefit YCC.
---
Waukegan Public Library: Provides academic skills and tutoring support.
---
National Center For Construction Education and Research (NCCER): YCC YouthBuild uses NCCER guidelines as the basis for the core training construction programs for our YouthBuild model. YCC utilizes the NCCER CORE and Green Advantage construction curriculums which provide industry recognized certifications.
---
Lake County Illinois Convention and Visitors Bureau:  Manages tourism in Lake County and provides youth with connections to opportunities for employment, internships and job shadowing.
---
Illinois Hotel and Lodging Association:  Partners with YCC to provide access to member institutions that are interested in helping with job shadowing, mentoring, or employment for youth enrolled in the YCC Construction PLUS program.
---
Chicago Community Trust contributed funding to YCC to increase staff training in the area of development. This training has created a significant impact on how our organization approaches fundraising. For their support we are truly thankful. 
---